Message from the Chairman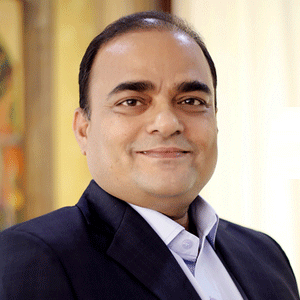 Dr. Sandip Jha
Chairman, Sandip Group of Institutions

Sandip Consultancy Services works with a mission and purpose of building a better working world by delivering exceptional client service that helps in improving and building a sustainable and profound environment.
For a young student, selecting a university to pursue higher education from can be a daunting task. Universities play a monumental role in shaping world leaders of tomorrow through consistent growth and introspection.
At Sandip Group of Institutions, we nurture young aspiring minds into well-informed individuals ready to make a mark for themselves in the fiercely competitive professional landscape. Most importantly, we pledge to provide top-notch professional, steeped in Indian values and modern outlook, to India and the world. What attracts students to Sandip Group of Institutions from across India and the globe is the fact that we are unwaveringly dedicated to enhancing your student experience through world-class infrastructure, well-qualified faculty, and exemplary teaching facilities. Our reputation is steeped in serving career-oriented students finding their niche in life. Our vision and mission are perfectly aligned to the Digital India and Skill India initiatives of the Government of India. In addition to academic expertise, Sandip Consultancy Services established in 2022, has been successful in resolving and optimising complex industrial issues related to various ranges of domain which includes Engineering, Science, Pharmaceutical Science, Law and Management along with the best team for unique and customised solutions.